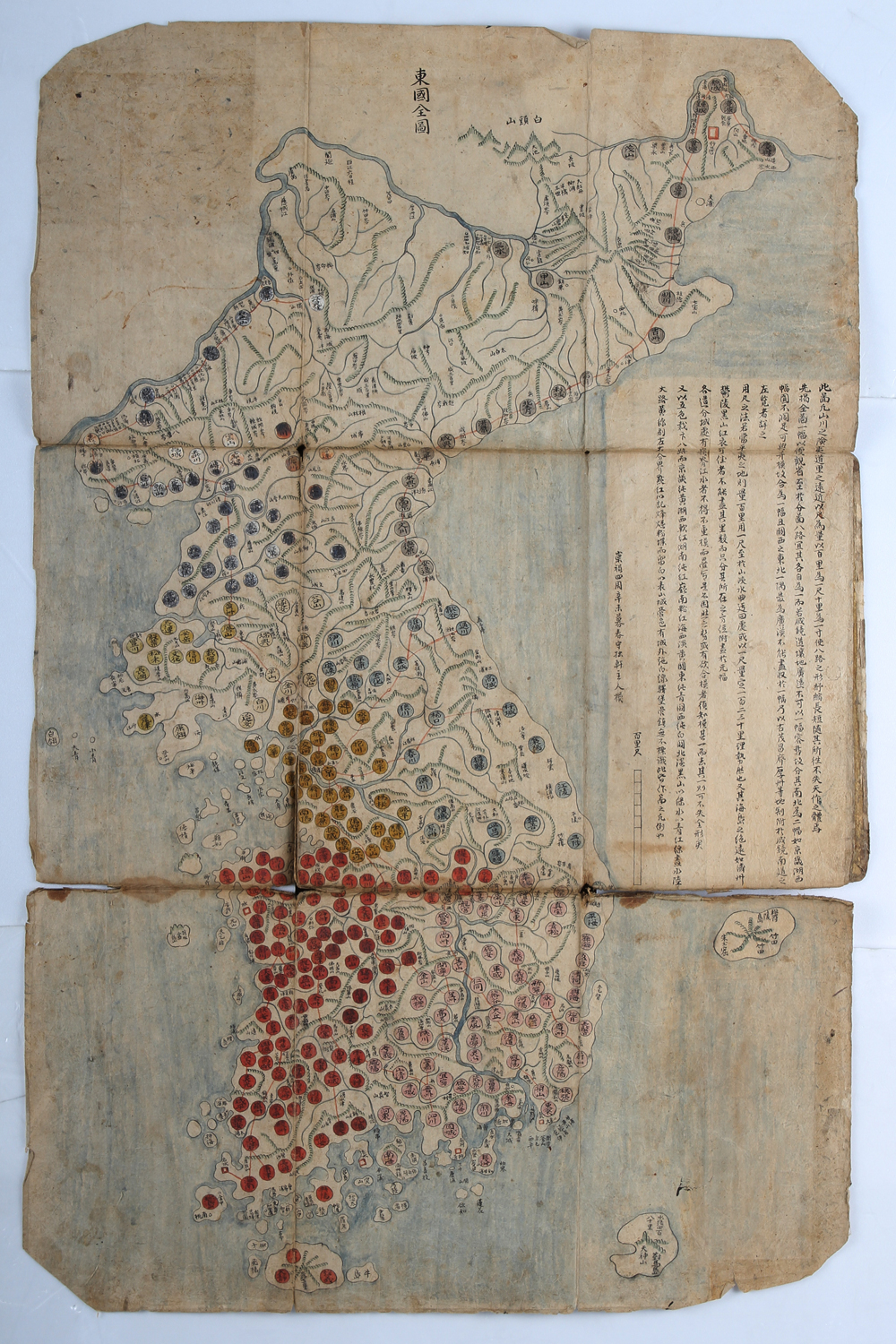 Gunam produced the map of the Korea in 1811 enunciating the eight provinces of Korea.

The eight provinces of Korea are colored based on the rule of Five Elements, so, five colors were used in the map.

Not only is clear the outline of the map, but it is also outstanding for delicate colors.

The map was drawn five years earlier than Daedongyeojido by Kim Jungho which is also very famous for the map of the Korea.